Akcja rozgrywa się na początku XX wieku. Wampiry i wilkołaki pojawiły się, aby przejąć władzę na całej ziemi. Możemy wybrać, czy chcemy być po stronie wampirów lub wilkołaków, aby potem podbijać budynki w wybranych miastach, a następnie zwiększyć strefę swoich wpływów. Produkt oferuje wiele możliwości i wyborów, np. jakimi ścieżkami nasz bohater będzie chodził, czy będą to bezpieczne miejsca, których dochody są małe, czy też niebezpieczne okolice, gdzie łatwo spotkać nieprzyjaciela dające dużo większe korzyści. Misje są umiejscowione na całym świecie, a wykonywanie ich zapewnia odblokowywanie nowych regionów naszej planety. Tytuł nakłania przeciwne frakcje do jak największego zgrania. Co to znaczy? Jeżeli np. wampiry przejmą dany teren, całej ich populacji będzie łatwiej zabijać bossów w tej okolicy oraz wypełniać zadania. Bloody Bite powoli wkracza w fazę zamkniętych beta testów a rejestracja możliwa jest na oficjalnej stronie gry.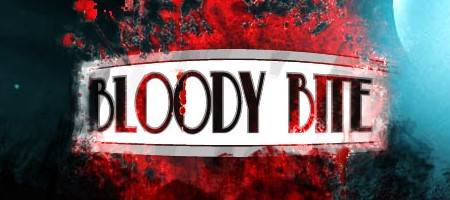 W skrócie Bloody Bite oferuje:
- heroiczną walkę wampirów i wilkołaków umiejscowioną w latach 20.,
- podbijanie i rozwijanie budynków w metropoliach na całym świecie,
- wybór między ryzykowną grą, a bezpieczną,
- zamieszki w miastach,
- specjalne instancje PvE (np. laboratorium Frankensteina),
- system PvP i PvE,
- kompleksowe tworzenie postaci i jej rozwój,
- system Craftingu i Klanów.
Oficjalna strona gry:
http://bloodybite.gamigo.com/en/
Zaloguj się, żeby móc dodawać komentarze.
Dodawanie ocen dostępne tylko dla zalogowanych Użytkowników.

Proszę się zalogować lub zarejestrować, żeby móc dodawać oceny.
Brak ocen.